Our facilities are available for hire
Our bright and airy rooms are ideal for exercise classes, seminars or meetings, family get togethers, private functions, hobby club meetings, community meetings.
Talk to one of our friendly coordinators to see how we can assist you.
All rates below are for community groups.
Commercial rates are available for commercial functions or large private events when often the whole centre must be hired.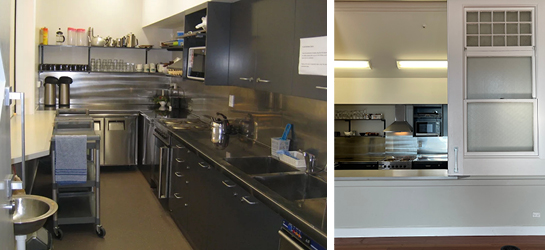 All rooms have access to a shared kitchen which has instant hot water, fridge, microwave, oven and a commercial dishwasher. Coffee mugs, two trolleys, water glasses, tea pot and coffee plungers are provided. The kitchen has an opening to the hall.
There are five toilets downstairs and one upstairs, each level has a mobility access toilet.
Two sofas, several soft armchairs and two coffee tables.
Situated downstairs providing accessibility for all, this lounge is a comfortable room for small gatherings and interest groups.
Comfortably seats 12 – 15
$10 per hour
A larger area suitable for a wide range of activities.
The hall has a stage.
 Equipped with 17 large trestle tables and 140 chairs.
Seating for up to 140 people.
The hall can be hired for $20 per hour although many events require the whole centre ($45 per hour).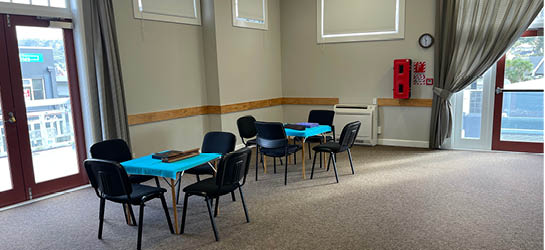 Upstairs (Morrision) Lounge
A lift provides access to this area. Tables and chairs are available for cards, Mah Jong, scrabble etc.
This room provides access to an internal balcony which overlooks the hall. This is a great place for photos to be taken of events such as weddings. Doors open to a large balcony that overlooks the street.
Comfortably seats 35–40 people
$15 per hour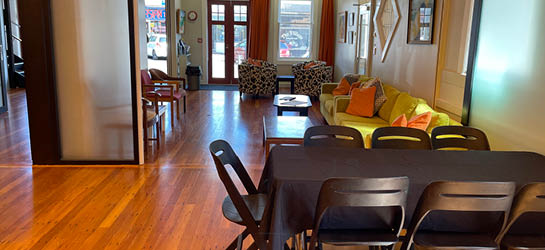 Downstairs Extension Area
This area includes the Hall and the Cornerstone lounge providing a larger area using the two adjoining spaces.
A one-off $30 cost is required to open up the area, and
$45 per hour for use of this area.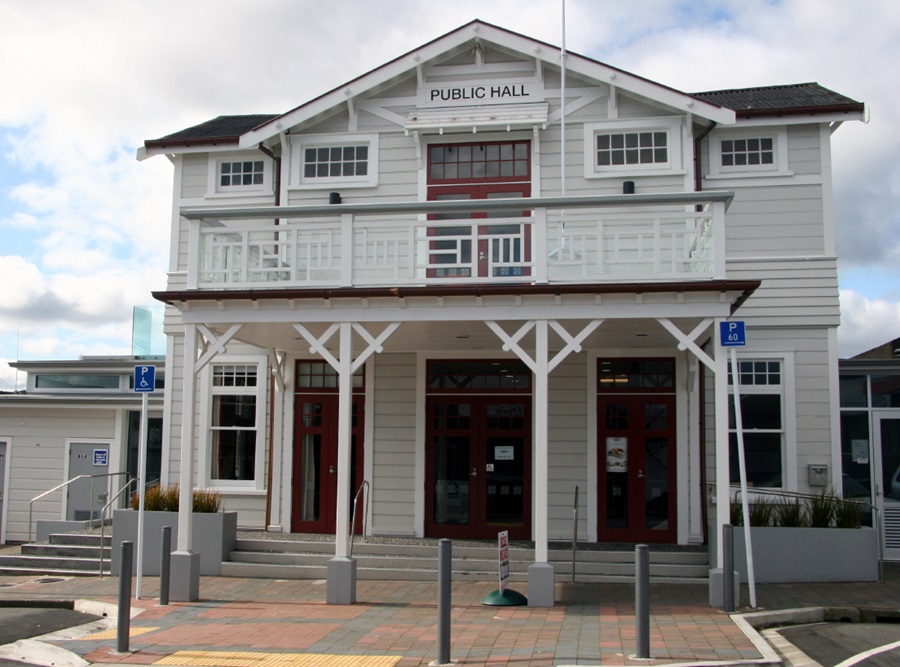 Hire the entire facilities for larger events
Rates:
$45 per hour
$350 for Saturday evenings from 5.00 to midnight