Regular Groups, Classes & Clubs
Our facilities are set up with good mobility access. There is a ramp into the building, lift access to the upper level and toilets that have mobility access on both levels.
We also have a wheelchair available for use if requested.
Interest groups have access to a shared kitchen.  See facilities section for more on hiring space.
You can download our pdf which has all the activities listed by the days of the week that they are happening.
Johnsonville Scottish Country Dance Club
Meets: 7.30-10.00pm, Monday nights, March-November
Cost: $5.00 /night cash at the door, plus $20.00 annual sub.
Beginners classes: in February each year, details here
Contact: Robert 021 163 9649 or Kristin/Rod 04 478 4948
Karate
6pm Wednesdays.
For everyone – with or without a disability!
Pilates
Khandallah Physiotherapy runs Pilates classes on Monday, Tuesday, Thursday and Friday.
Please phone Khandallah Physiotherapy Centre on 479 7101 for more information.
Sit & Be Fit
Thursdays at 10.15am
Join Fiona for Gentle exercise to music – you'll be working every part of your body while sitting.
Lots of low impact fun!
$2.00
Sixties Dancing!
First Tuesday of the month at 1pm.
Call Judy on 027 607 5114 for more info!
Modified Tai Chi
Classes are held every Monday  1pm–2pm.
For more info contact Khandallah Town Hall
04 479 5420
Walking Group
Our walking group meets each Monday at 10am outside Bread and Butter Eatery (the old Cornerstone) and returns after the walk to Khandallah Town Hall Centre for tea and coffee. Walks are about an hour. They have an "AWAY" walk first week of the month.
Wellington Dance
9am Saturday mornings. For more information contact us at: Office@wellingtondance.com
Winter Warm Up Exercises
Wednesdays 12- 1.00pm
Fiona ($2.00)


Yoga
Mondays 6-7pm Moving Meditation
Tuesdays 9.30 -10.30am  Yoga Flow
Thursdays 7.15 –  8.15pm  Yin Yoga
(Adults $12, Students $6.00)
Yoga Retreats/ workshops 6.45–8.45pm last Friday of month.
Contact Lisa Oakley
027 279  4230
Zumba Gold
Zumba Gold is the world's latest Latin inspired dance-fitness phenomenon.
This weekly class on a Tuesday at 11am and is run by Joy, our lovely enthusiastic licensed Zumba instructor.
Zumba Gold is a lower impact class for active, mature adults who are young at heart.
Phone or text Joy on 027 776 1101 for more information.
Art Group
Second Friday of the month at 12.15pm
Suitable  for all … beginners to advanced…  Learn different techniques and painting/drawing styles.
$3.00 Incl tea/coffee.
Run by Helen.
Email: helenwilson1@xtra.co.nz
Craft & Chat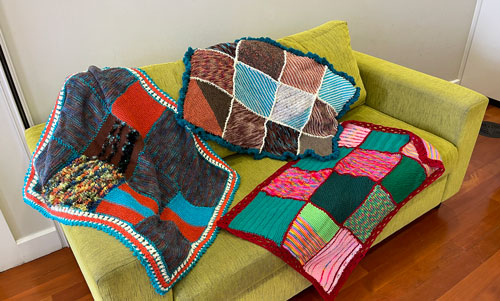 An informal group who get together weekly to share their craft, have a chat and have a cuppa. 10.15 am –
1st, 2nd and 3rd Friday
of the month. Look forward to seeing you! $3.00 – includes morning tea
Ikebana Japanese Flower Arranging
A spectacular flower arranging class and workshops.
Members of the public are welcome to drop in to our workshops.
Usually 2-4pm on 2nd Sunday of the month.
See notice board at KTHC for dates.
Please contact Sandra on 021 498 361
Cards
Social bridge: Monday 10am–12 noon
Lots of fun and laughter & new players welcome! – Onslow Bridge Club
500 Card game: Monday 12.15pm–2.45pm
Run by Barbara.
$2.00
Code Camp
Mondays 3.30pm–5pm
Important Computer Coding skills for kids of all ages.
Mah Jong
Come and join our Mah Jong group who meet on Tuesdays at 1pm for several games and then afternoon tea. New comers welcome. There's a $3 charge including afternoon tea.
Run by Barbara
Rummikub
Come and try this fun game.
Newcomers welcome!
Several games and afternoon tea for $3.00.
1st and 3rd Thursdays of the month at
1.30pm
Scrabble
Come and join our scrabble group who meet every second and fourth Thursday of the month at 1.30pm.
The charge is $3.00 for an afternoon of Scrabble and a cup of tea/coffee.
Te Reo – learn basic Te Reo
10 am every second Wednesday. Easy conversational Te Reo.
$3.00 includes morning tea
Community and interest groups
Book Group
4th Friday of the month at 10.30.
Run by Fiona.
$3 – includes morning tea
Christ Commission Fellowship
Sunday mornings at 9am
Family History Group
1st Thursday of the month at 2pm.
This is a group that will  help you track and write up your family history and share stories.
$3 includes tea/coffee
Morris Minor Club
2nd Thursday of the month at 7.15–8.15pm
NZ Shareholders Association
6.30 pm 2nd Tuesday of month.
Call 0800 697 7478 for more information.
Plunket B4 School Checks
These are held twice a month (on Wednesdays) for 4 year olds. Contact number for appointments and information 04 212 4553.
Sing for Your Life
The Khandallah Community Singers meet once a week during the school term, and break for the school holidays.
Thursdays 11.00am to 12.30pm
We sing a wide variety of popular songs.
Currently we have 29 regular members.
Fees: $80 term, or $10 per session.
Your first session is free.
Please phone Andrea for more information
021 121 3848
Wellington North Parents Centre
WNPC offer childbirth education (ante natal) classes, parent education classes and support for parents. Please contact Wellington North Parents Centre on 04 475 7550 or email secretary@wnpc.org.nz.